Deprecated
: Pod Template PHP code has been deprecated, please use WP Templates instead of embedding PHP. has been
deprecated
since Pods version 2.3 with no alternative available. in
/var/www/vhosts/celcoprofil.com/httpdocs/wp-content/plugins/pods/includes/general.php
on line
1017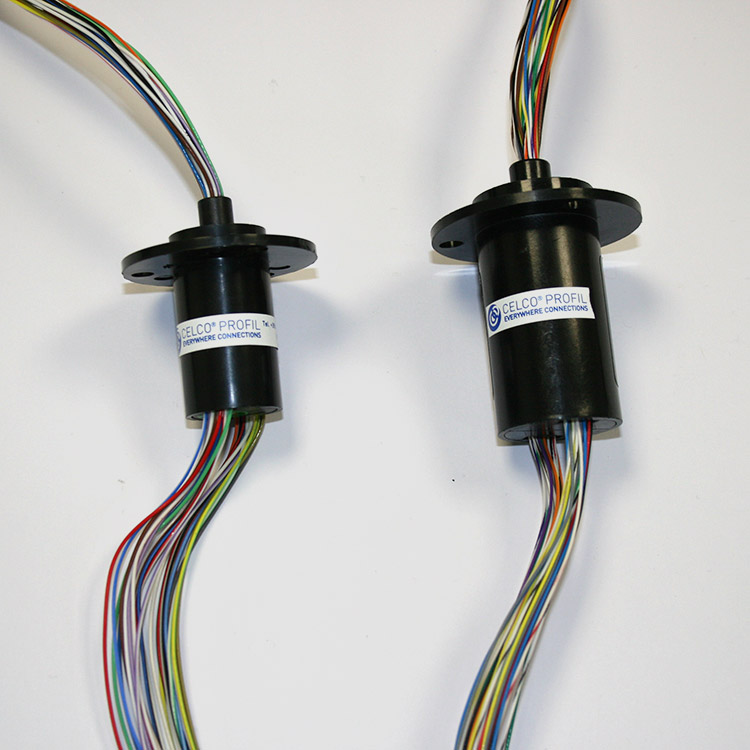 Minigold
The Minigold slip ring guarantees a low electrical resistance and a stable structure.
Its compact and ergonomic structure makes it suitable for application where reduced dimensions are required.
The contact pairing material and its shape makes the signal transmission reliable and continuative even in application where precision is required in
the transmission of the signal (fieldbus: profibus, ethercat).
Technical specifications
Model
Circuits
N°
Max
RPM
Voltage
Current
Amp
Outer diam
mm
Fieldbus
MG1002-02
2
250
210VDC o240VAC
2
10
100 Mb/s
MG2202-12
12
250
210VDC o
240VAC
2
22
100 Mb/s
MG2202-24
24
250
210VDC o
240VAC
2
22
100 Mb/s
MG2202-36
36
250
210VDC o
240VAC
2
22
100 Mb/s
Features
• Circuit resistance 100 mΩ
• Insulation resistance 1000 mΩ at 500Vdc
• Noise 50 mΩ test at: 5Vdc, 1 Amp, 20RPM
• Gold/gold contact
• Standard degree of protection: IP51
Data sheet
Download the data sheet
Download